Having your day in court should be a good thing. Not so, if you are in SALT LAKE CITY . 

Tasers are now used casually by police, as instruments of torture, rather than being limited to stopping a fleeing suspect, or protecting an officer from an individual who poses a security risk. 
In this 2004 video, former BYU professor Tom Lowery is tasered in court while being held by five armed deputies. Lowery was OF COURSE UNARMED and had committed no attempt at violence.  
Judge Anthony Quinn ordered him taken into custody simply because he used the word "bullshit."
BYU professor is now about to sue a Third District Court Judge Anthony Quinn claiming the judge wrongfully ordered him cuffed and tasered.
One deputy came be heard saying "If you resist 'AGAIN' you will be stunned AGAIN.
Watch carefully and see if you can find the point where he resisted the FIRST TIME.
They tased him into unconsciousness while he was already in handcuffs.

When Lowery became unconscious paramedics were called. One deputy came be heard saying "He is not dead". Read "Police State Jobs Available for Psychopaths"
Psychological testing seems to be being used to locate & hire sociopathics, rather than to reject them. Yesterday's play ground bully now has a badge, a gun, & a tazer.
See The Police State playlist on channel johnperna2
https://www.youtube.com/playlist?0list=PLF9D71591C543CE51&feature=view_all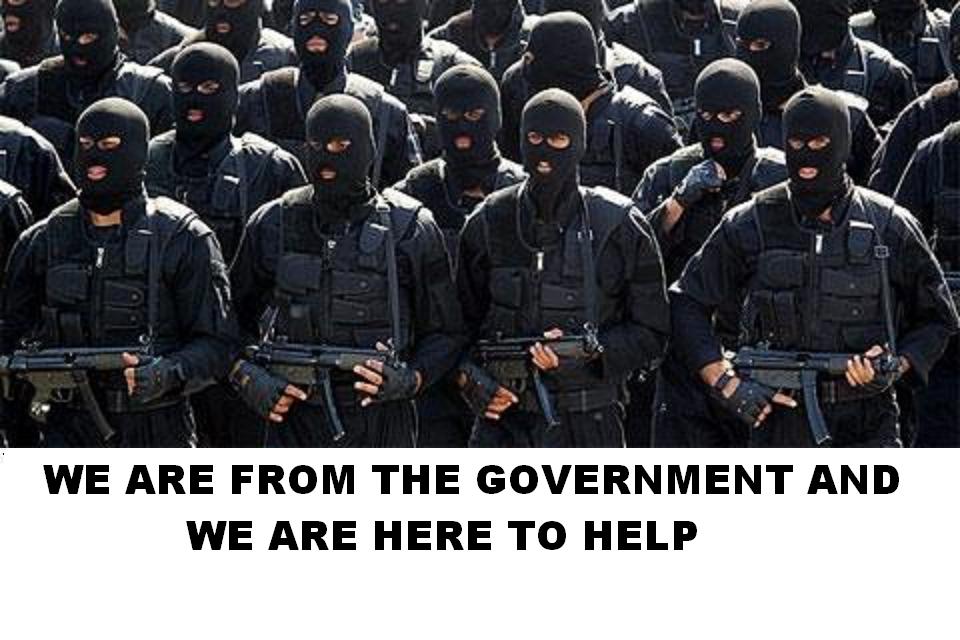 Police brutality is now continuous in all states.

No part of Bill of Rights is still HONORED. Google NDAA & Indefinite Detention. Guns are being outlawed. Searches without warrants, checkpoints, wiretaps, government surveillance of financial records, medical records, emails, internet ETC. Cameras everywhere. Confiscatory taxation, civil forfeiture. Feds just bought 2.2 BILLION rounds of HOLLOW POINT AMMO (illegal for war) Feds just bought 30000 Predator drones.
Thomas Jefferson said "The price of freedom is eternal vigilance."
I add:
"The battle for liberty is never won & is never lost.
The battle for liberty always continues.
It is never too late & it is never soon enough, to defend freedom.
No matter how enslaved we are, we always have hope.
No matter how free we are we are never safe.
NOTHING EVER LIMITS THE GOVERNMENT, EXCEPT THE PEOPLE.
Any generation that fails to defend freedom will lose it.
The next generation will have to shed blood to gain it back.
When the defense of liberty becomes a crime, tyranny is already in force. At that point, failure to defend liberty makes slavery a certainty." John Perna

Watch the rest of the videos on this channel to make this a clear.
johnperna2's channel click here:
WARNING: This message has been intercepted and stored by the National Security Agency as part of its unlawful spying program on all Americans. The National Security Agency is the only part of the government that actually LISTENS to you. Do you wish that the government would read the Constitution? Just email it privately to your friends. What we formerly called "freedom of speech" we now call the "right to remain silent." BUT they will now claim that you DO NOT HAVE the right to remain silent... if THEY are asking the questions.
PLEASE PASS THIS MESSAGE ON
THIS ARTICLE IS ALSO POSTED AT:
Please visit the ultimate resource for defending liberty.

If you get a message that says "address is not valid" then copy and paste the address into the address bar.
This is the Most Extensive
which, if not censored, will show as: 
Are you looking for a book about defending liberty?
Many rare and out of print books are still available.
If you get a message that says "address is not valid"
then copy and paste the address into the address bar.
Please Watch these videos: 
REAL EYE OPENERS. DOWN LOAD THEM NOW BEFORE THEY DISAPPEAR.